I took some photos of my legs and posted on some page. I got this question as a comment to my photo.
"Are you aware of what a woman that knows her feet are sexy can get from men?"

I replied: -"No, but could you explain it to me."
later that same day I got this reply:
"Men who are into feet like to be treated low. They want to be made to get on the ground and worship your feet. They would be willing to do whatever you wanted to be allowed access to them. You could have anything you wanted from house cleaning, clothes shopping, bills paid, you name it."
I just wonder.... Is that true?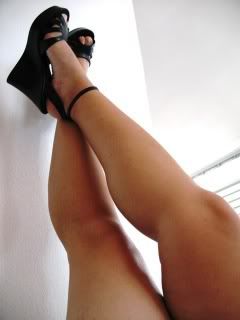 the photo that created the subject