I am a big fan of the Harry Potter's book so it is a MUST that I have some info about the books.. movies etc...
I just pre-ordered the book that will come out on summer :D [had to]. This book the
Harry Potter and the deathly hallows
is the last one of the series by JK Rowling. I have read all the books so this is really important to me. The last book was so amazing that I cant wait for this one.
Book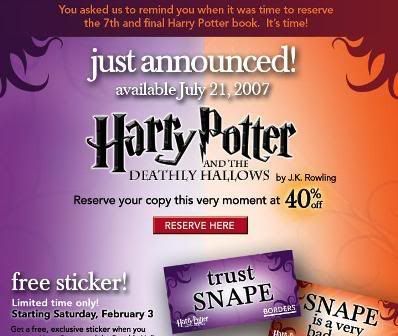 Movie Trailer